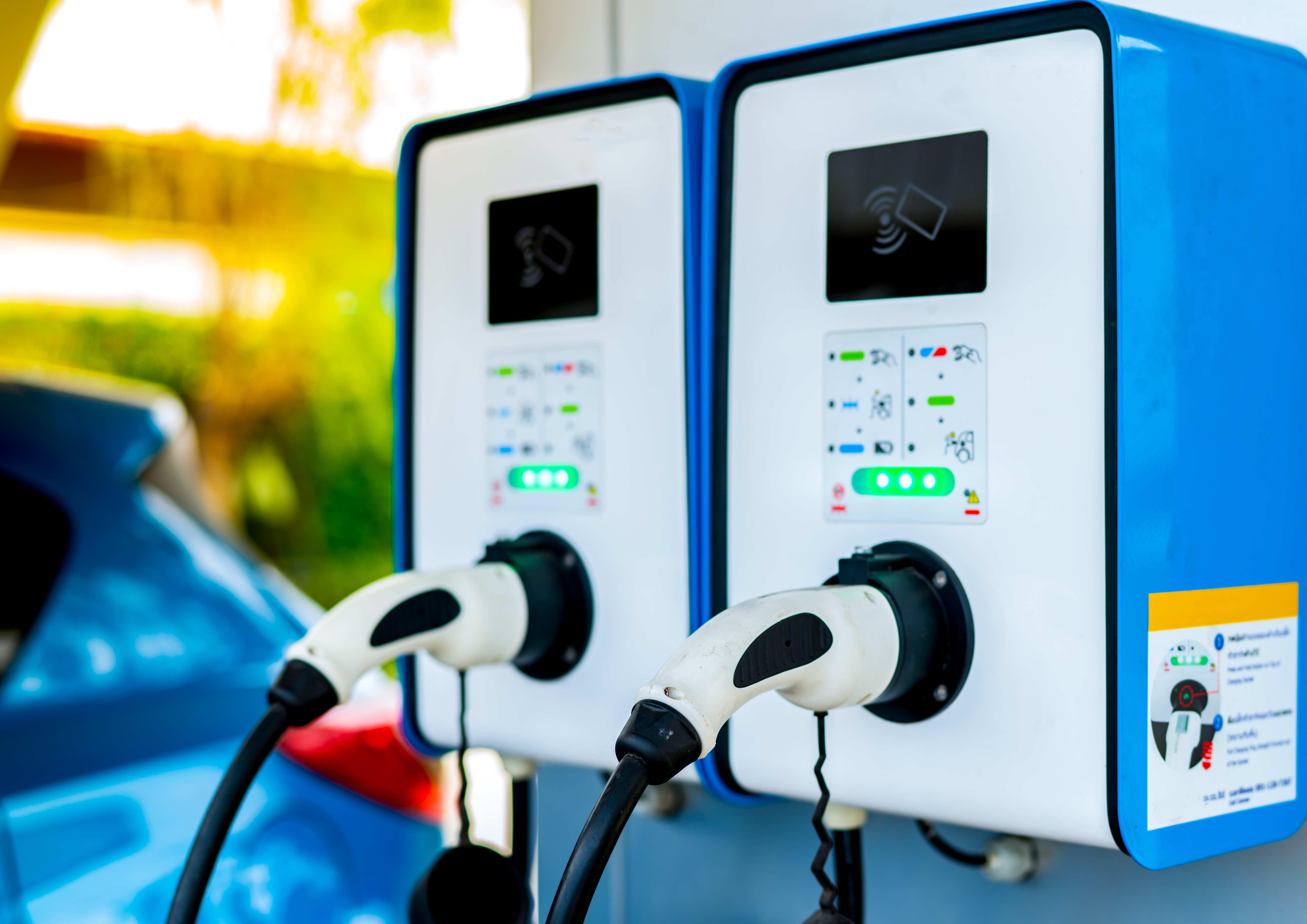 As the popularity of electric vehicles (EVs) continues to spread across the globe, the EV charging stations infrastructure seems to lag behind. It's projected that more than 350 new, feature-laden EVs will debut by 2025. Over the next ten years, inadequate numbers of charging stations could sabotage the adoption of EV vehicles.
When looking for electric vehicle charging stations for your property, you'll come across terms like "Networked" or "Smart" and "Non-networked" or "Dumb" charging stations. So, which way should you go? Although both types will provide energy for your EV drivers, only one provides management tools through an online portal – networked charging stations. But this management comes at a cost. Additionally, it doesn't mean that non-networked charging stations can't effectively achieve the same benefits without incurring additional costs of panel upgrades. Here are the outstanding differences between networked and non-networked charging stations:
How Do Drivers Locate your property?
Many property owners install EV charging stations to fulfill requests charging of fleets or from lessorstenants where the location is known or even allocated, so location is not an concern. Other owners want to attract new customers, or show existing clients and stakeholders that you care about their EVs, and in these application having networked location system is critical. The best way to locate a EV charging station is through locator maps like ChargeHub, PlugShare, or SemaConnect. With a networked charging station like ChargePoint, you can leverage the power of these maps to attract new customers to your business.
Monitoring Usage
Ultimately, you want to know how many stations are adequate for your property, and that requires systematic monitoring. If EV drivers have to race each other to get a free port, you may want to increase the number of charging stations. Networked charging stations allow you to monitor usage and give insights to when and how the stations are used. Companies with insufficient EV charging stations have to implement a "Move you EV" policy so that all employees can get a charge. The manpower costs of this can be quite expensive.
Do Drivers Pay for the Energy?
You can choose to install a public charging station to attract new clients to your facility, or a non-networked station like ClipperCreek will be sufficient. However, if you want the drivers charging their EVs to pay for the energy they consume, you need a networked charging station with billing capabilities.
Generating Reports
If you acquire your EV charging stations through a financial incentive, you may be required to provide quarterly reports, which likely requires a networked charging station. Additionally, usage reports may help you showcase your company's rate of greenhouse gas reduction in line with your sustainability plan.
Cost
One notable downside of networked charging stations is the equipment cost, overall cost of setup, infrastructure requirements, and ongoing operating/service fees. Most networked ChargePoint designs cost between $5,000 to $7,000 a piece. Further, they require a dedicated power line to serve each charging station powering multiple vehicles, which means infrastructure costs escalate. Thanks to Cyber Switching's EV Master Controller (EVMC), you can switch power to multiple charging stations through "round-robin" arrangement and make use of a single electrical line to feed several charging stations.
If you dread the cost of upgrading your electrical panels, the EVMC system could be a perfect option. Moreover, the system will track electrical use and generate revenue just like a networked charging station – it basically makes a non-networked charging station smart. As such, 4 non-networked chargers and an EVMC will cost less than $10,000, so less than half the cost of 4 ChargePoint networked chargers.